Destino Pacha Resort - Ibiza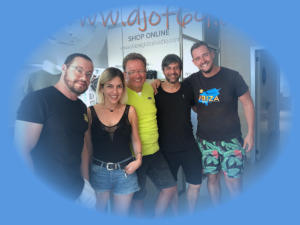 Diese WebSite verwendet keine Cookies
Club, Festival, Event, Mixtape & Radio - The sound of the beach
House
DeepHouse
Progressive House
Melodic Techno
80s & 90s Club Classics
Get the
I B I Z A
feeling
a selection of reviews:
"Everytime a great set full of energy, DJof69 even makes the people dance around the pool"
"From DeepHouse & Melodic Techno to the Classics of the 80's & 90's, what a perfect mix of music"
"Everything in grid, structered and harmonious mix and a very nice person, too."
"Skilled, sympatic & funny DJ, he knows how a party in Ibiza will be."
"Never expect, that an old man will play such a good set with this kind of music"
"No attitude? Wait as you've heard his sets. Like he said: "slow, smooth & deep" - Full of energy!
"Only two words to say: Amazing"